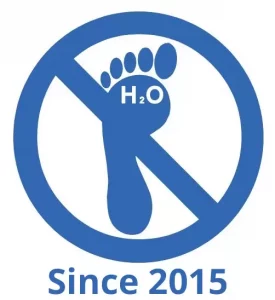 After more than 15-years of proactive "eco-economic" operational efficiency improvements at its manufacturing facility, HARBEC continues to add value to its business by advancing opportunities in sustainable manufacturing.
HARBEC's manufacturing facility intakes approximately 3.64 million gallons of water annually of which 33% (1.2 million gallons) comes from rainwater and 67% (2.44 million gallons) is metered municipal water used for industrial processes and in-facility water requirements.
To achieve Water Neutrality in the industrial sector, HARBEC has had to first establish a baseline of its water demand and use. In addition, 2015 HARBEC became a "Water Performance Pilot Partner" through the USDOE Better Plants Program.
Combined with its Water Neutral goal, HARBEC commits to track water use and share data with USDOE as it puts water savings and management measures into place and documents its water savings performance.
To accomplish its water neutrality goal, HARBEC has and continues to pursue a number of specific initiatives including:
Partnering with U.S. Department of Energy (USDOE) Better Buildings, Better Plants Challenge to conduct a Water Savings Pilot at HARBEC's 50,000 sq.ft. manufacturing facility.
Monitoring and measuring its facility water use.
Assessing water demand and establishing a clear baseline of how, where, and for what purposes, water is used throughout its facility.
Developing targeted water conservation, efficiency, and management strategies.
Water efficiency, management, and conservation strategies deployed to date include:
Creating an 800,000 gallon rainwater collection and water retention pond.
Eliminating the use of cooling towers as a manufacturing process requirement.
Metering water use at strategic places within the manufacturing facility and processes.
Adopting a closed-loop Combined Heat and Power (CHP) system which recirculates hot/cold water throughout the facility for thermal energy transfer.